STAGED READING: HENRY VI PART III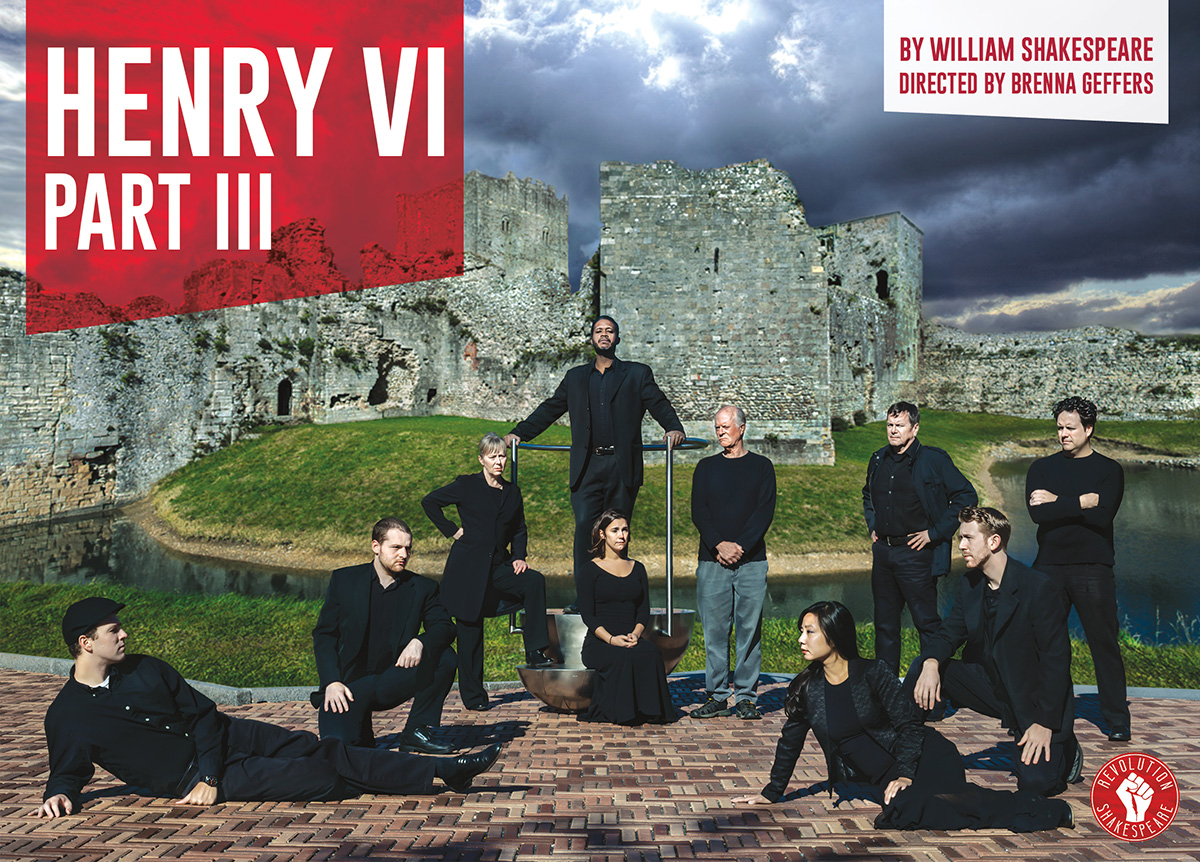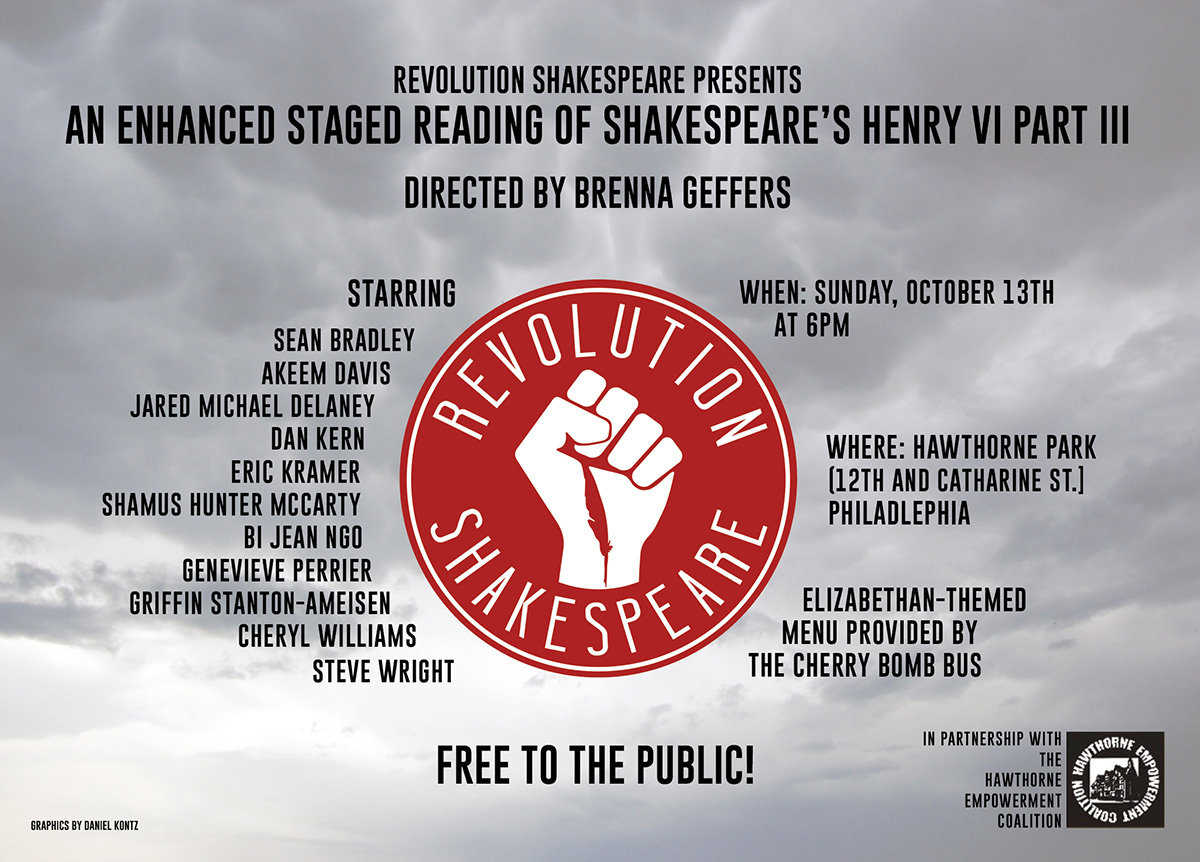 An enhanced staged reading of Shakespeare's Henry VI Part III
Directed by Brenna Geffers
Starring Sean Bradley, Akeem Davis, Jared Michael Delaney, Dan Kern, Eric Kramer, Shamus Hunter McCarty, Bi Jean Ngo, Genevieve Perrier, Griffin Stanton-Ameisen, Cheryl Williams, and Steve Wright
Location: Hawthorne Park (12th and Catharine St.)
Date and time: Sunday October 13th at 6pm
FREE to the public
Elizabethan themed menu provided by the Cherry Bomb Bus food truck.
PRODUCTION VIDEOS
The teaser trailers below, featuring local Philadelphia actors, were shared on our social media sites leading up to the reading.
Buckingham and Clifford come to the rebel, Jack Cade, and his ambassadors to King Henry, to pronounce, "free pardon to them all that will forsake Cade and go home in peace."
Suffolk has been outed for plotting against the King. Henry pronounces, "He shall not breathe infection in this air but three days longer, on pain of death."