ABOUT
As the audience appears, a troupe of actors prepare, awaiting their arrival. Soon after, we are transported to Ancient Britain and distant Italy; as a story of ambition, love, deception, theft, and the fate of a nation hanging in the balance, unfolds. Cymbeline takes us from the pressures of the court, to the dangers of the forest as lovers, lost sons, ambassadors, queens and kings all vie for position, power and the right to return home.
A cast of 7 actors, including RevShakes' veterans and new faces, lead us on this adventure, fully in the round for an intimate and quick-paced production. Live music, pre-show entertainment and food truck fare are all part of this free production of Cymbeline. Join us on the journey.
RevShakes is thrilled to be presenting its fourth production of FREE fall Shakespeare in Hawthorne Park!
CAST
Mitchell Bloom
Newton Buchanan
Izzy Castaldi
Sabrina Profitt*
Griffin Stanton-Ameisen*
James Tolbert III
Twoey Truong
Directed by
Jared Michael Delaney
Assistant Director
Nicole Miller Marks
Production Design
Doug Greene
Lighting Design
Andrew Cowles
Costume Design
Natalia de la Torre
Sound Design
Daniel Ison
Production Manager
Lauren Tracy
Stage Manager
Elizabeth Meisenzahl
Assistant Stage Manager
Lena Barnard
Fight Choreographer
Sean Bradley
Sound Engineer
Brad Pouliot
Text and Vocal Coach
Krista Apple
Dramaturg
Megan Slater
*Members of Actors' Equity Association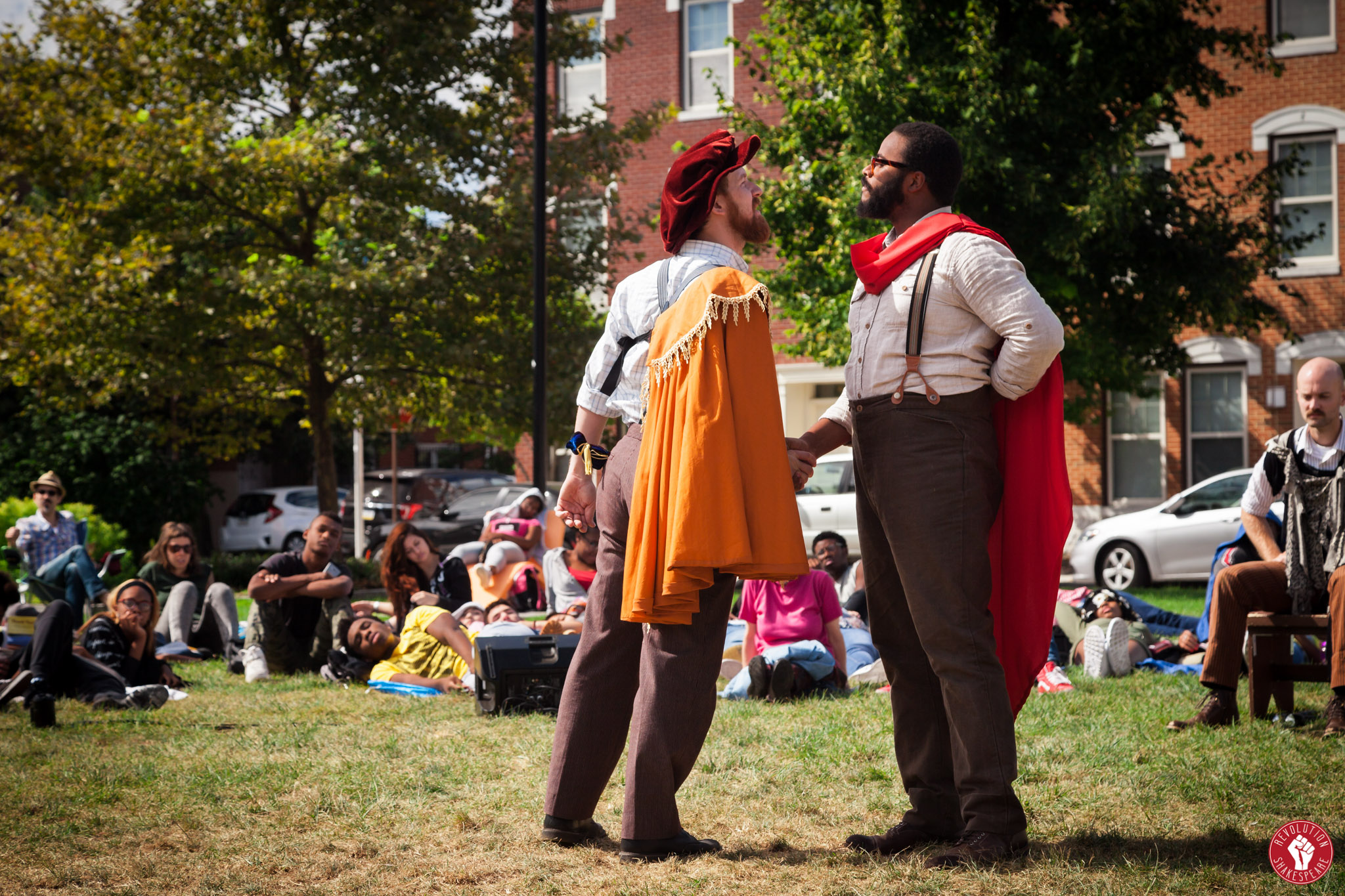 The following Cymbeline memes were created by senior students at Haddonfield Memorial High School as part of a collaboration between Revolution Shakespeare and Haddonfield Memorial High School's English Department. Teacher Kimberly Dickstein challenged her students to connect the Cymbeline text to pop-culture imagery, resulting in the memes you see below.